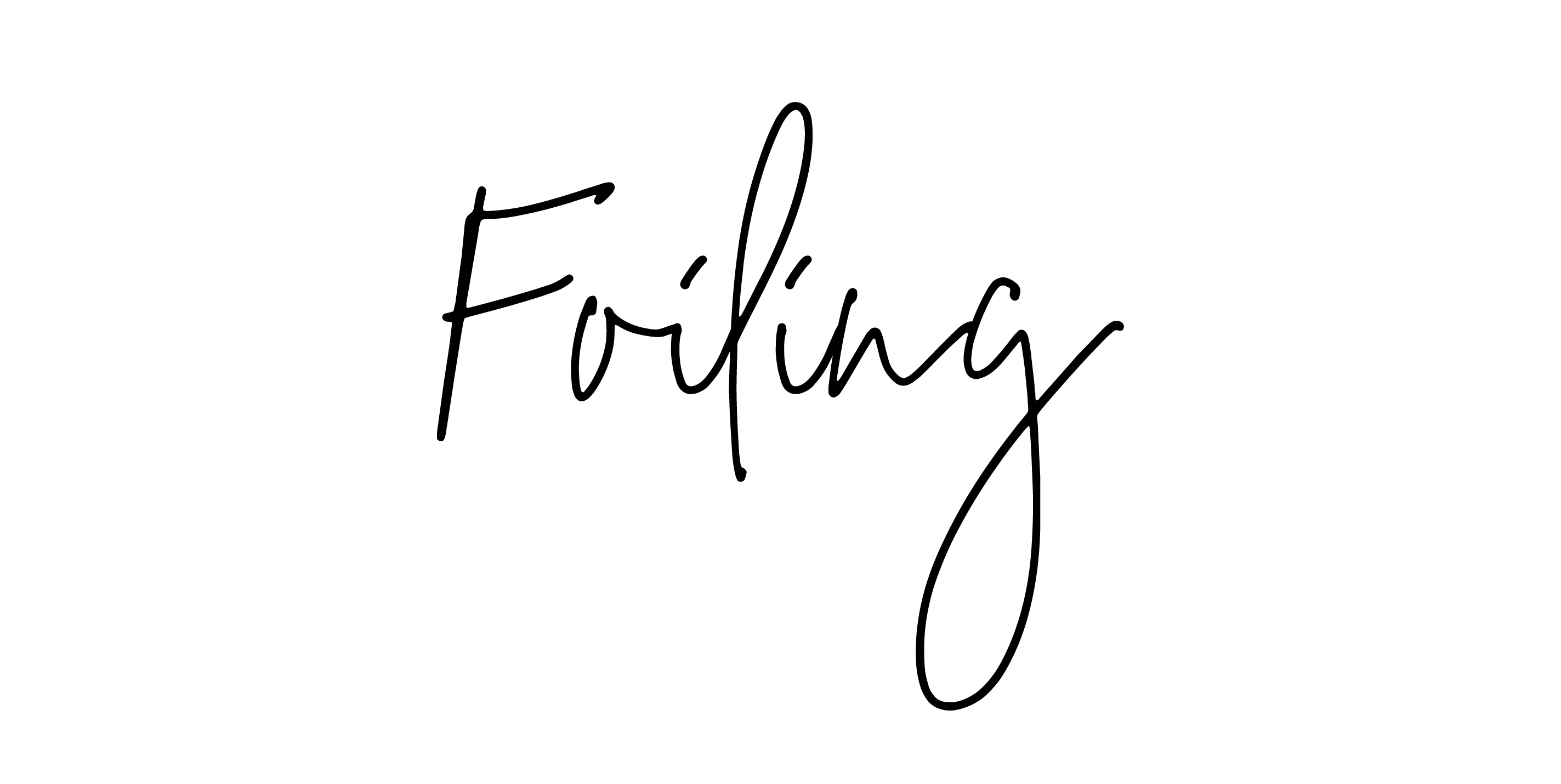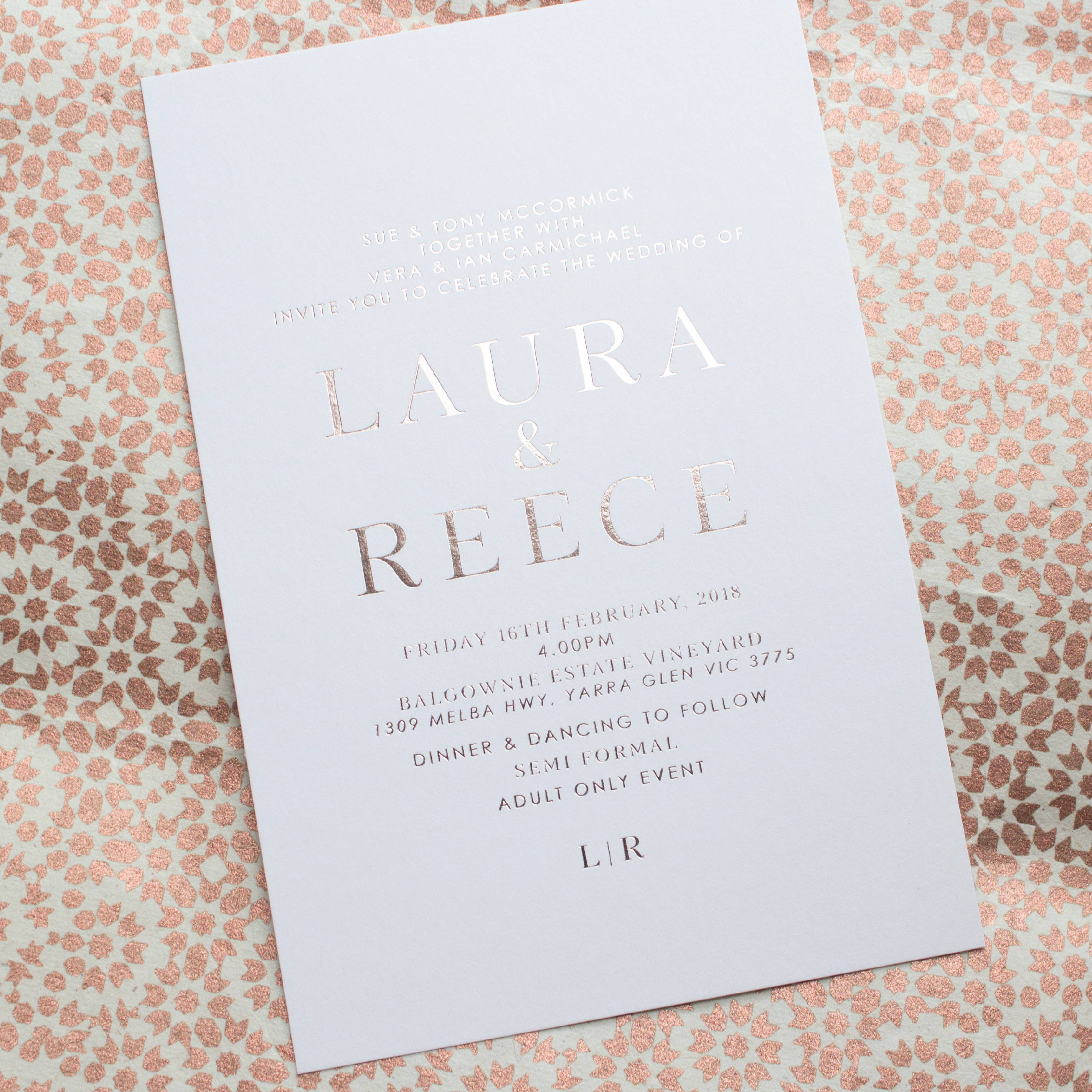 ---
Foiling is all the rage at the moment, and so it should be. It is stunning! Foiling is a process that uses a metal die plate that stamps foil into paper or card stock. Foil is available in a wide range of colours (gold, silver, bronze, black, blue, pink, green and many more.) It does make it more expensive than digital printing due to the cost of having the plate made. Due to this process, it also restricts you from printing different guests names on each invitation.
Keep in mind, that regardless of if you would like a small foiled heart or the whole invite foiled, it all costs the same.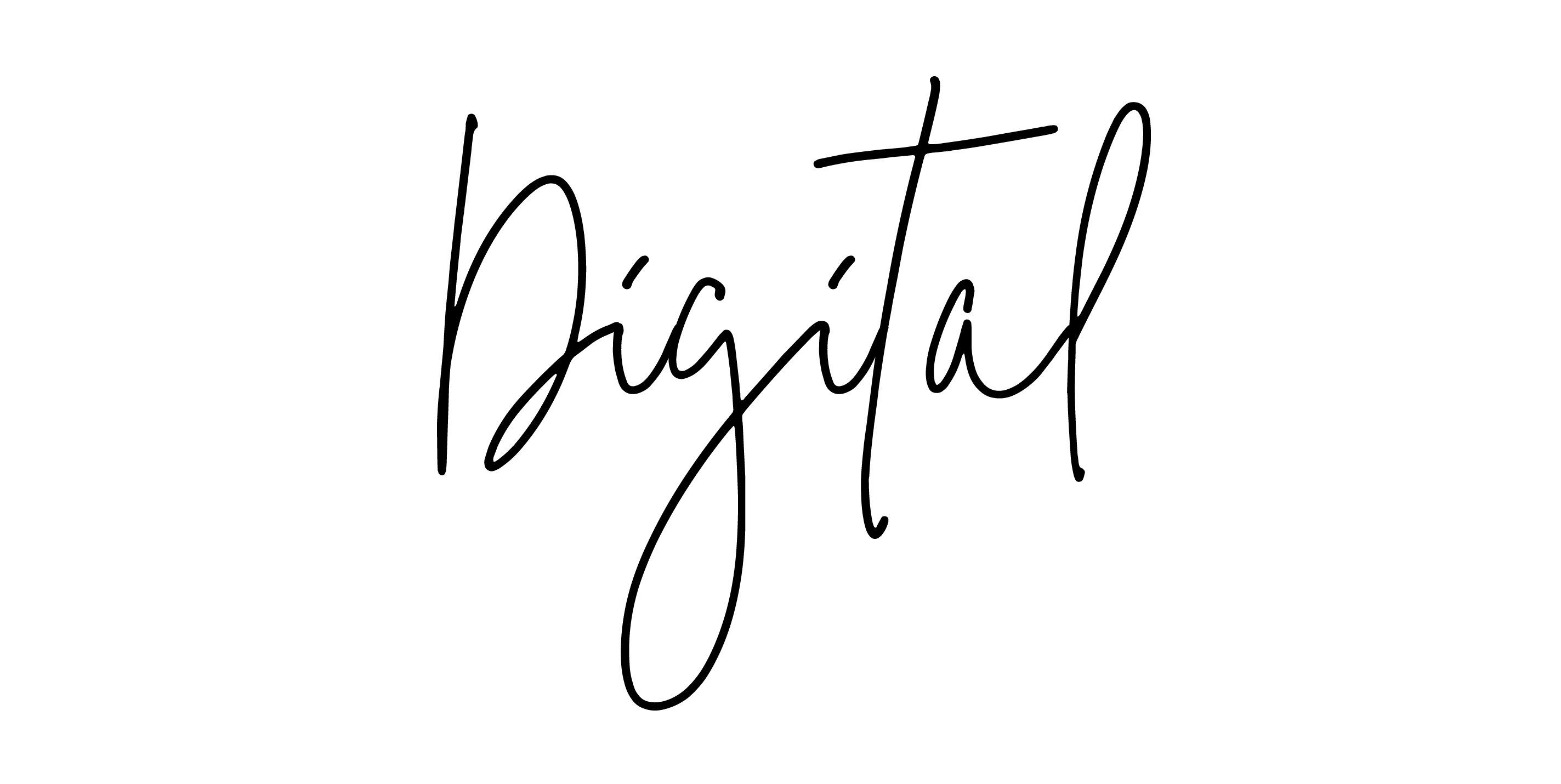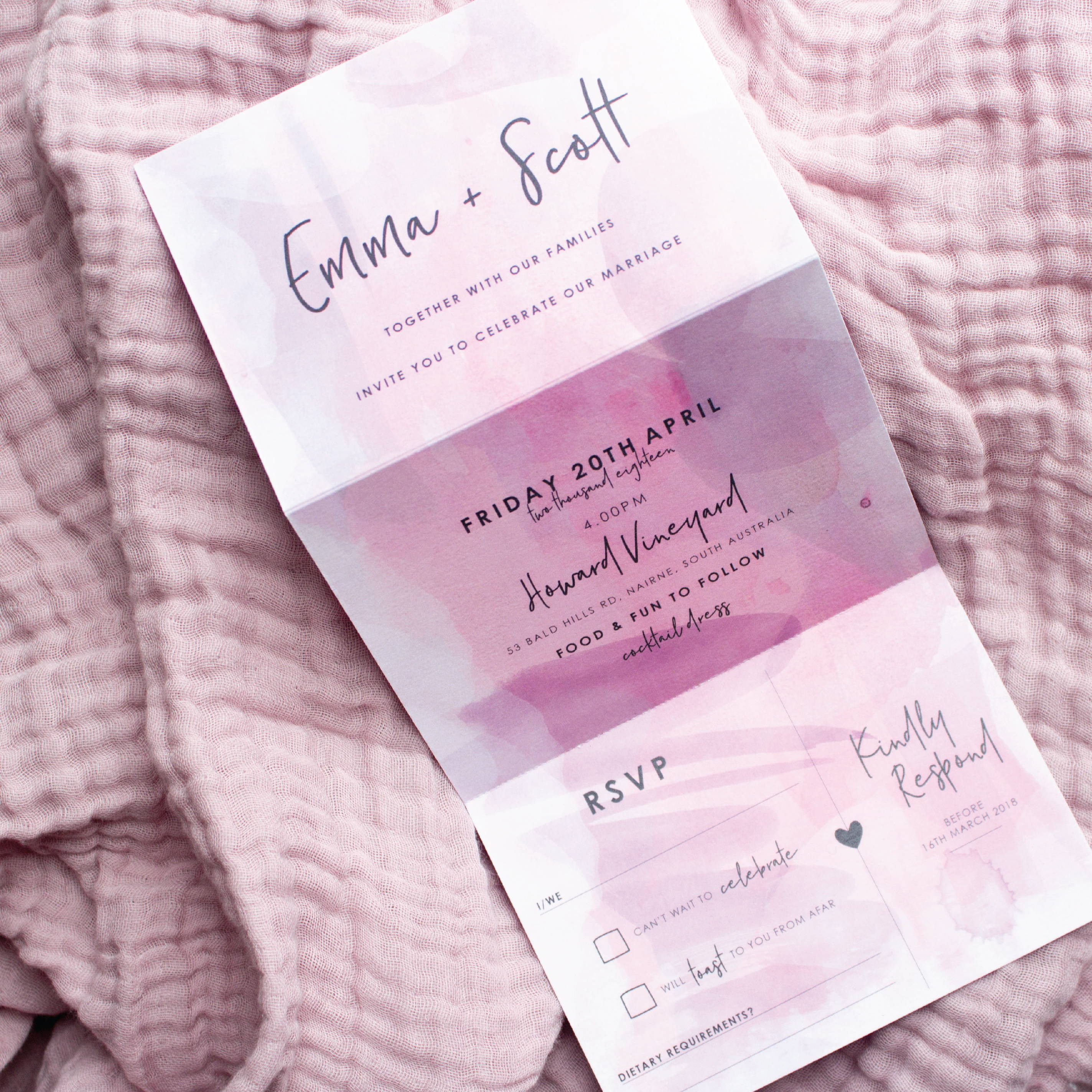 ---
Digital printing is our most popular print method, it is low in cost and has the quickest turn around time. We use a high quality laser printer which prints in CMYK giving you the choice of unlimited colours. One thing you will also notice, we don't have a thousand and one coloured cardstocks, but we can instead print a coloured background onto white stock for you.
With digital printing we can also print your guests names onto your invitations or any other variable data.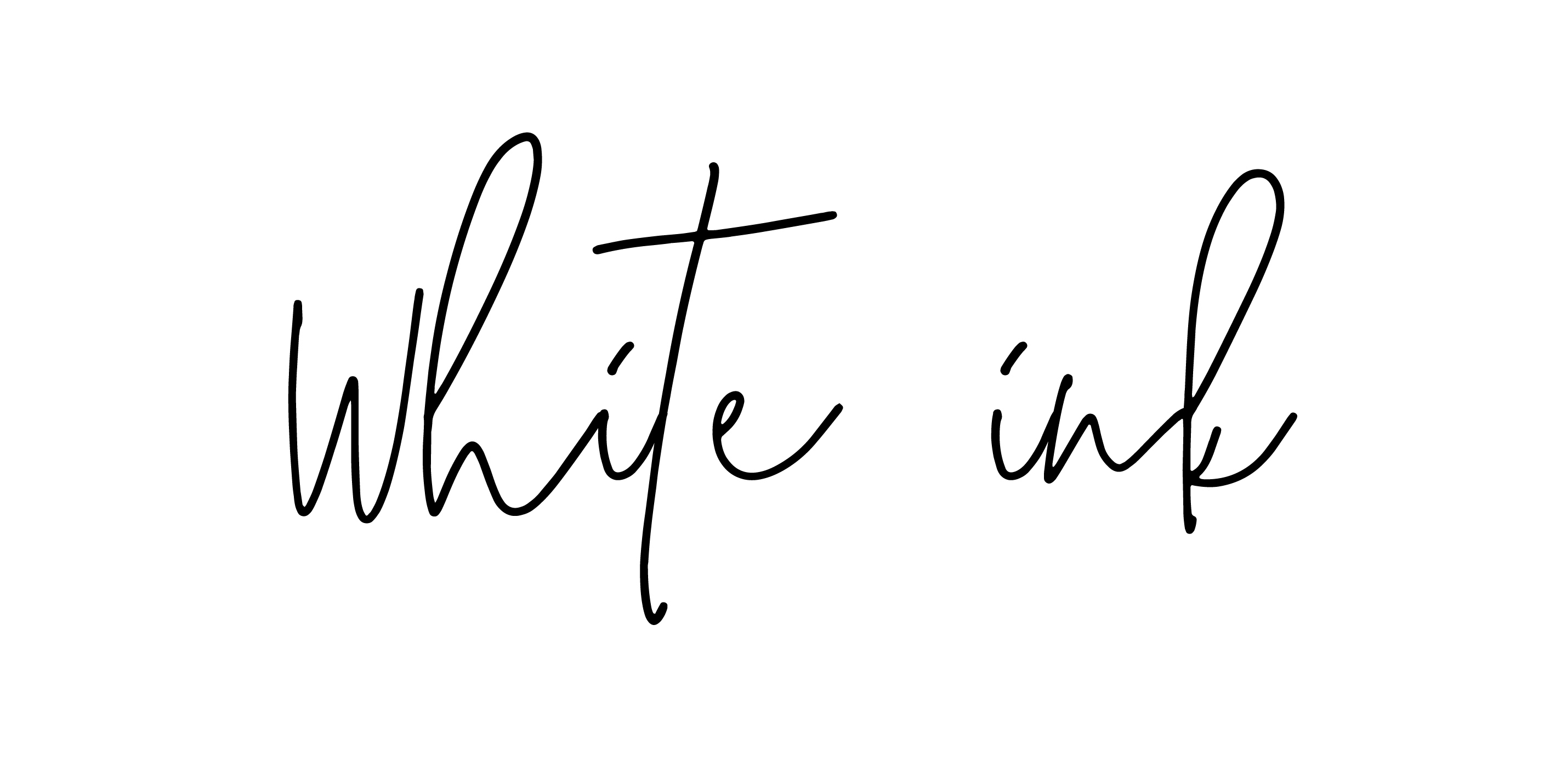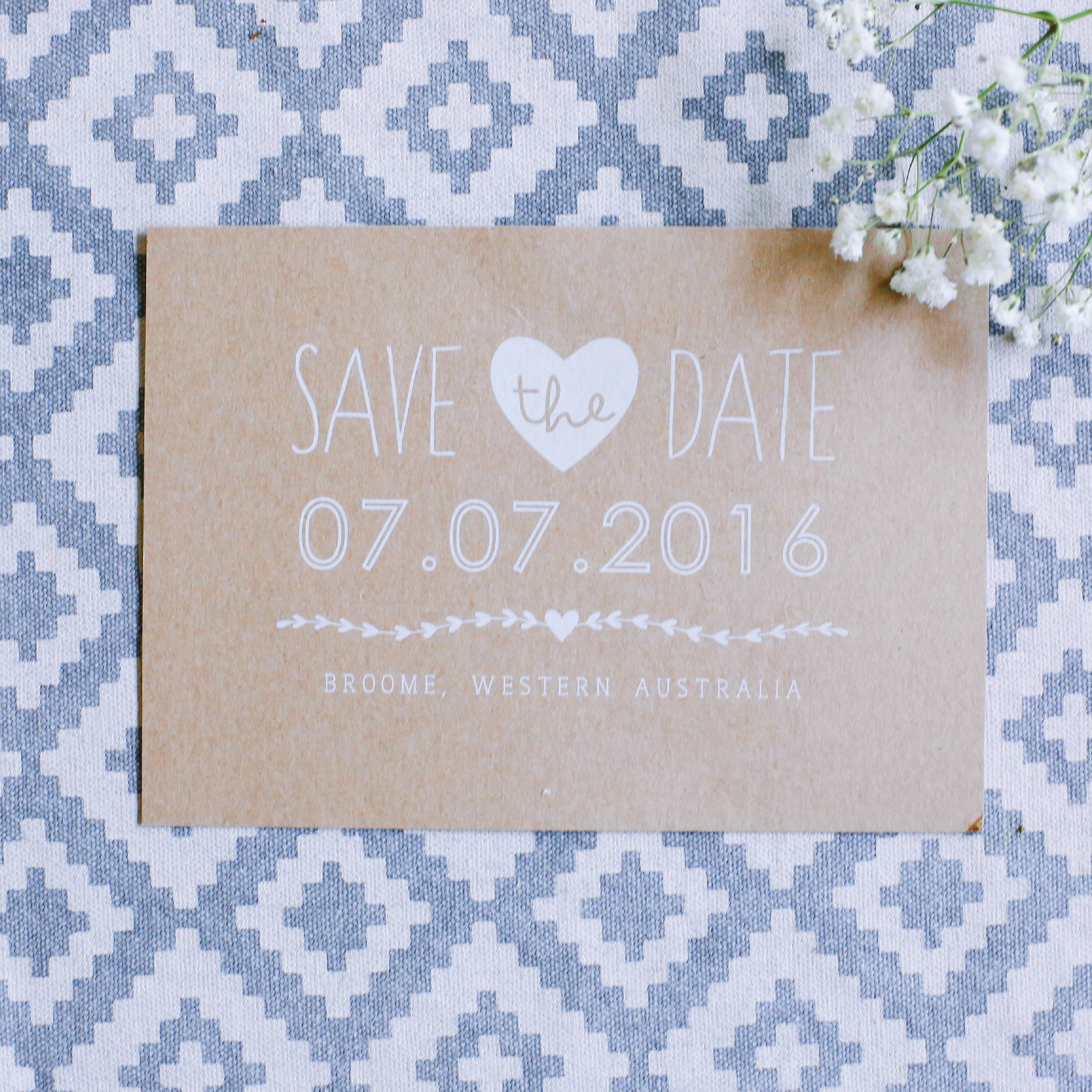 ---
Rather than printing a reverse image whereby you print the background and leave the text white, like we would do with digital printing, we can instead print using our specialist White Ink Digital Press. The results are amazing on darker coloured stocks like black, kraft, navy and grey.
Meaning we can print white ink directly onto the darker card, which makes it stand out and pop! Also, because it is a digital process, we can print your guest names or any other variable data.